Committee
1. President
Justice D.K. Trivedi
6/169, VineetKhand, Gomti Nagar, Lucknow-226010
Phone: +91-522-23302591
Mobile: +91-9415152086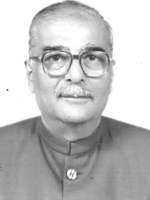 Originally belong to Kurauna of District Sitapur. Started practicing in Lucknow Bench of Allahabad of High-Court and was elevated to the post of Judge. He was married in Shukla family of Bisalpur of District Pilibhit. His wife Smt. AshaTrivedi died in a road accident.
His father Pt. Justice Jai Shankar Trivedi also retired as Judge from High- Court & was instrument in reviving Kanyakubj Sabha. He was president and then remained Patron of Sabha throughout his life Justice D. K. Trivedi actively involved with so many social organizations. Due to him, NaimishTeerth has been renovated, repaired & lot of development has been done. Now he is trying to route one of Delhi-Lucknow train through mythological place Naimish-Aranya
2. Senior Advisor
Shri Upendra Misra
4/53 Vishal Khand Gomti Nagar Lucknow-226010
Phone: +91-522-2395394
Mobile: +91-9415788855
Email: This email address is being protected from spambots. You need JavaScript enabled to view it.
Shri Misraji joined Merchant Navy through DMET (renamed Institute of Marine Engineering & Research) just after passing his Intermediate examination. Later, he passed LL.B and joined Oudh Bar Association of Lucknow Branch Of Highcourt to practise law.
His son is Ex. Indian Navy officer, presently Senior Manager with a Multinational and married to a doctor.
His daughter is an IAS married to another IAS of Orissa cadre, both among the top ten of their batch. He is the son of Late Pt. Shri Dhar Misra, Advocate who was one the founders of this Sabha.
3. Vice-President
Shri Nishith Dwivedi
Phone: +91-522-
Mobile: +91-
4. Vice-President & Editor "Kanyakubj Vaani" Magazine
Dr. D.S. Shukla
18/378, Indira Nagar,Lucknow-226016
Phone: +91-522-4006166
Mobile: +91-9415469561
Email: This email address is being protected from spambots. You need JavaScript enabled to view it.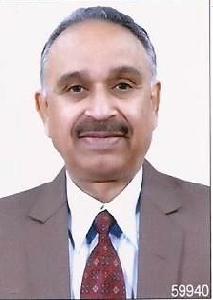 An MBBS,MS from Kanpur medical college, worked as surgeon at District Hospital Kanpur, Raibareli and Chief Medical Superintendent in District Hospital Sultanpur, worked as senior consultant surgeon Balrampur hospital Lucknow & retired in 2006. Now, he is practicing of his own. He has been given the responsibility of conducting annual Holi-Milan Samaroh of Kanyakubj Sabha and also to publish "KANYAKUBJA VAANI" magazine.
5. General Secretary
Shri R.P. Awasthi
647F/184, P-14 A, United City Colony,
Near Kalyaneshwar Mahadev Temple, Sector – I, Jankipuram, Lucknow, U.P. – 226021
Phone: +91-0522-2731411
Mobile: +91-9415022991, 7755847769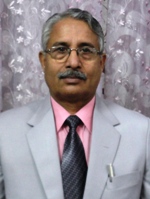 Practices in UP Board of Revenue, State Consumer Forum, High Court at Allahabad, Lucknow Bench, Delhi High Court and Supreme Court of India, Ex-President of Rajasva Bar Association, Lucknow.
6. Treasurer
Shri Amrendra Kumar Tripathi
Haider Mirza Lane, Golaganj, Lucknow
Phone: +91-522-2610474
Mobile: +91-9455708148
Email: This email address is being protected from spambots. You need JavaScript enabled to view it.
Shri Tripathi ji is a leading advocate of Lucknow in civil and revenue matters. His father retired as Additional Commissioner & was selected as Judicial Officer. Shri Tripathi is one of the senior most members of executive body.
7. Mantri Mahila Prakoshtha
Sushri Prem Prakashini Mishra
244/73 Yahiyaganj, Lucknow - 226003
Mobile: +91-9415026087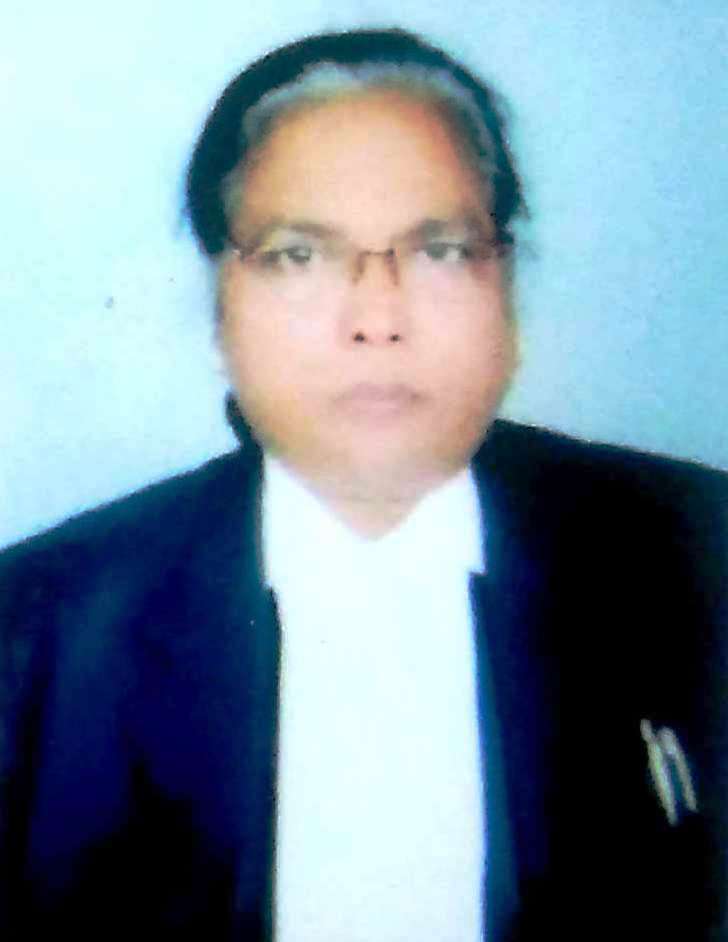 Much against wishes of her family who wanted her to go to civil services, she decided to go for practice after her LLb. Due to active involvement in Kanyakubj Sabha, a new post was created in executive body of Sabha. It was due to her efforts that the Chief Guest for last two years have been Ladies. At present she is working as brief-holder in High-court.
8. Deputy General Secretary
Shri Kripa Shankar Dixit
61/15 Tilpurwa, Hussainganj, Lucknow-226001
Phone: +91-522-2638326
Mobile: +91-9455713711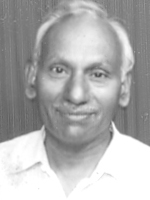 Sri Dixit is in Telecom Account Service and has just retired from post of Auditor. So has all qualities of an accounts person-very thorough, focused, always to the point,& humble. He is ever ready to do carryout responsibility given to him.
Presently, he is the President of Jhuri Shah Trust, Tilpurva, Hussainganj, Lucknow; Vice-president of Ramanik Sabha, Ram Mandir, Hussainganj, Lucknow; Member Peace Committee,Hussainganj, Lucknow and Ex-Post Warden, Hussainganj, Lucknow.
9. Member
Shri Rakesh Shukla , Senior Journalist
Phone: +91-522-
Mobile: +91-7510077716

10. Member
Dr VK Mishra, Cosultant Eye Surgeon
Phone: +91-522-
Mobile: +91-9415020426, 8052510018
11. Member
Shri Harendra Kumar Mishra
SS1/338, Sector D1, LDA Colony,Lucknow
Mobile: +91-9415187501, 9415037575
Shri Misraji is an Accounts Officer in BSNL and an active office bearer of their Union (Circle Secretary of Telecom Accounts Officers' Association of India, UP(East) Circle & Vice-President, Telecom Accounts Officers' Association of India, New Delhi). He is actively involved in social work.
12. Member
Shri Dhirendra Dixit
56/19 GA Hussainganj, Lucknow-226001
Phone: +91-522-
Mobile: +91-9161641000, 9335517887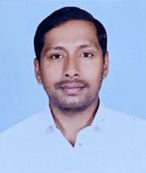 Deputy Editor "Kanyakubj-Vaani" Magazine
Dr. Anurag Dixit, B.A.M.S., M.D.
Head of Department of Panchakaram, Sahara Hospital Lucknow
Phone: +91-522-6782304
Mobile: +91-8601124100, 9415335166
Email: dhirendraofarunThis email address is being protected from spambots. You need JavaScript enabled to view it.